Following the announcement of their signing with celebrated label Easy Star Records, reggae-dub four-piece The Skints are excited to reveal to their highly anticipated third album, FM, due for release on 9th March.

Set on the hottest day in the city on record at imaginary London pirate radio station The Big FM / Frequency Murderation, 103.Skints, the album is inspired by a time when the young band used to drive around in guitarist Josh Waters Rudge's car, tuning in to the radio and trying to find new music.

Pulling from various influences ingrained in the group while growing up listening to a number of different styles and sounds, FM is The Skints' fitting tribute to the radio culture they love as music fans. Progressing through the bubbling sound of grime and garage to summertime sound system reggae, roots, dancehall, traditional rocksteady, Motown soul and punk, the East London-based group takes listeners on a whistle-stop tour of the capital's underground culture in their latest venture.

With Prince Fatty back in the producer's chair adding his signature take on the genre, the album also features a host of exciting guests including reggae legends Tippa Irie and Horseman, grime MC Rival (all playing alter-ego roles as the station's DJs), and even a surprise vocal cameo by comedian Rufus Hound.

Having finished 2014 in style, taking to the road on the Ja?germeister Music Tour alongside Me First and The Gimme Gimmes and performing at London's historic Brixton Academy in the process, 2015 promises to be another heavy year for the four- piece. With a headline tour of the UK, France, the Netherlands and Germany confirmed for April, including a date at O2 Shepherd's Bush Empire, plus the band's debut USA venture booked for May, The Skints show no signs of slowing down upon the release of FM, for which further details are soon to be unveiled.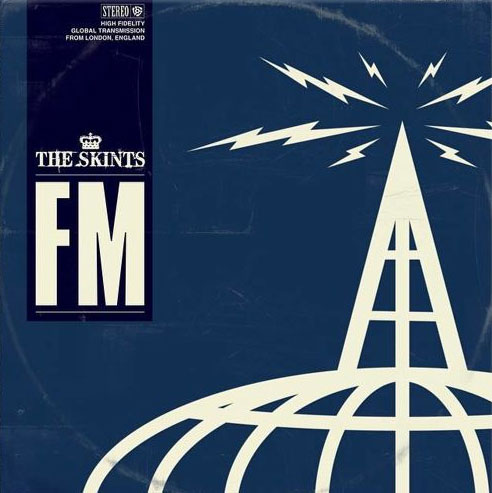 TRACKLIST
01. FM: DJ Mr. Versatile Breakfast Show
02. This Town feat.Tippa Irie & Horseman
03. In The Night feat. Horseman
04. Come To You
05. My War
06. FM: Dancehall Dilemmas with Dr. Ranking Pegasus
07. Friends & Business
08. Where Did You Go?
09. Tazer Beam feat. Tippa Irie
10. The Forest For The Trees
11. FM: Grime Hour with Rivz
12. Eyes In The Back Of My Head feat. Rival
13. Got No Say
14. FM: DJ Mr. Versatile Evening Session
15. Tomorrow