There are stories that must be told, or sung. For Train To Roots some of these stories have the name of the Diaz school in Genova, of Stefano Cucchi, the surveyor who died in the hospital one week after his detention in Rome, and of Stefano Aldrovandi, whose death was the responsibility of four policemen that have been sentenced for unintentional excess legitimate use of weapons.
It's exactly two weeks after the historical decision of the European Court of Human Rights, that sentences Italy for torture during the raid of the Police at the Diaz school the night of July 21st, 2001, during G8 in Genova (Italy), that Train To Roots release a new single, Policegun, with a video. "A song that doesn't mean to attack the police, we want to make a call: don't lose your humanity, even wearing an uniform", says Antonio Leardi, producer and musician of the band.
During the shooting of the Policegun video, the artist Giuseppe Todde created a graffiti artwork of a face with characteristics both of Carlo Giuliani and Federico Aldrovandi. The work, that will remain visible, has been done in Serramanna (Sardinia, Italy), on the walls of the former Cantina Sociale (Community winery), in agreement between the band and the local authorities.
Policegun is available on the INRI label website, and is the first single released form the new album, which is due at the end of the year and marks a return of the band to social and spiritual themes, to the roots, both on the musical and contents sides. In preparation for release of the new album, the band from Sardinia will be on tour in many European cities.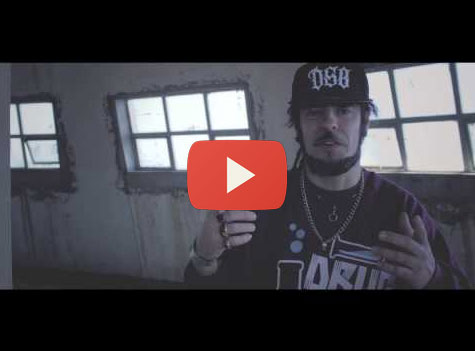 Music: Leardi-Mulas-Pireddu
Production: Antonio PapaN'tò Leardi
Mastering: Filippo Mulas @ Cuba Rec Lab.
Editing: Metatron srl/Curci
Label: INRI
Video director: Fabio Ortu